With the end of August quickly approaching and September just around the corner, it's never too late to go back-to-school shopping.
If you plan on getting a head start prior to the rush, we've rounded up our list of essentials to kick-off school in style!
Essentials
It's always a fresh start when you head to school with a brand new backpack! It's an item that you'll see and use everyday so you want it to be sleek, timeless yet still offers support for your books and computer. From bright, bold and printed pattern backpacks to sleek leather pieces, The Baggery offers endless options all year round.
You've heard the saying, "small or little things can make a huge difference". A small switch in habits such as using a reusable water bottle/cup can make a huge difference in helping the environment. Plus, it's always good to be hydrated and keep it with you at all times! Stop by Starbucks to view their wide selection of reusable water bottles available in different colours, texture and sizes!
From classes to classes, there are times when a snack could really help with your hunger. Especially if you've missed breakfast, you'll want a hearty snack to fill you until lunch time. Plus, it's been scientifically proven that our brain functions better with food in our digestive system. Stokes, who recently joined us this year carries many affordable and convenient lunch/snack boxes, such as the one you see above: 'Yogurt To Go Container'. The container features two accessible compartments, one for granola and one for yogurt. You can now enjoy creamy yogurt with fresh fruits/granola on-the-go without having to worry about them being soggy!
Stationary
We find that staying organized with a brand new agenda/notebook helps us with a motivation to fill those pages and be productive! You can find these marble, rose-gold/gold agendas at Coles or minimal, simple designed agendas at Miniso which is located on the lower level! Make sure to pencil in your schedules, term results, important networking contacts and notes!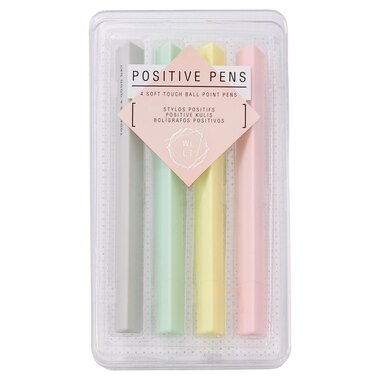 These positive pens are available in uplifting colours to help you be positive through the ups and downs throughout the semester! Each pen is inscribed with a feel-good mantra for a daily dose of positive messages. Stop by Coles and stock up on these pens while they are still in stock!
Technology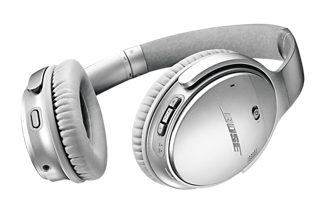 Noise-cancelling headphones has been on the rise, especially because they are so effective in helping you concentrate and minimize distractions. This Bose Quiet Comfort 35 Wireless Headphone provides unmatched performance and superior comfort for when you are studying, commuting or even exercising. With no wires and no other distractions, you're on track to succeed!
Selecting the ideal laptop for school/work is a challenge because there are endless options and technical specs that sometimes can be hard to understand. Speak with an Apple representative at Apple Upper Canada to determine your usage, your wants and needs in a computer to suit your lifestyle and everyday demands.
Plan ahead and let us know how your back-to-school shopping goes!
Upper Canada