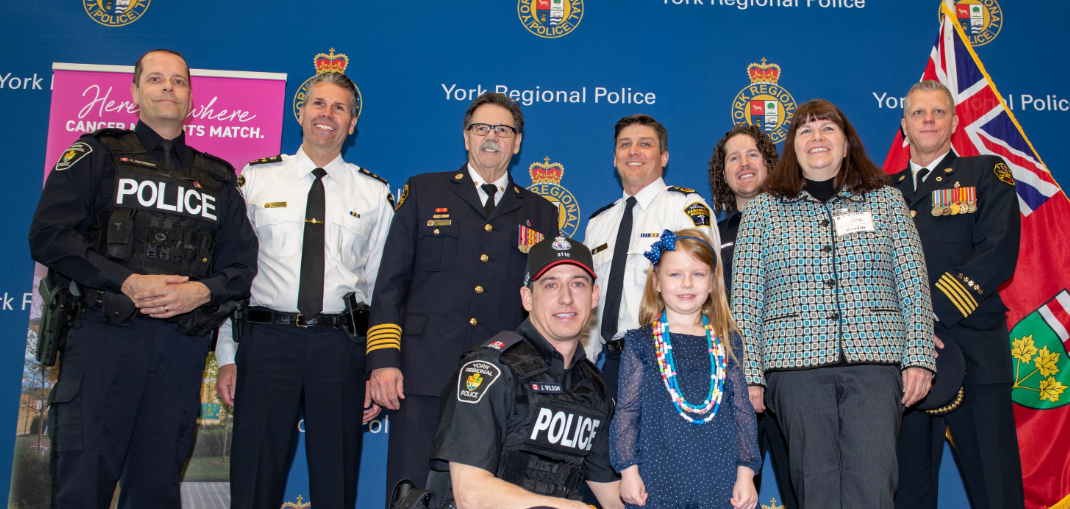 York Regional Police (YRP), Central York Fire and York Paramedics have officially launched their #BeAHero campaign in support of the Paediatric Oncology Unit through the Southlake Foundation.
The head shaving event will take place at Upper Canada on April 22nd from 11am-1pm in Market Court – join us in our journey to conquer cancer together.
Please see below for more details and headshave registration.
Be A Hero
Meet Charlotte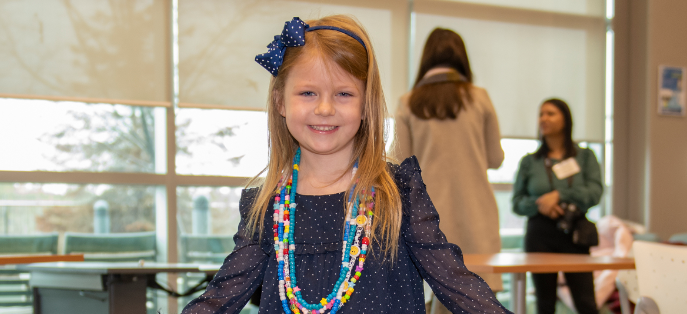 Five year old Charlotte is this year's child ambassador, cancer survivor and daughter of YRP Const. Joe Wilson. Const. Wilson expressed the importance of outpatient care received at Southlake's Paediatric Oncology Unit, supporting families in the neighbourhood who require healthcare closer to home.
Be A Hero
Southlake's Paediatric Oncology Clinic provides essential healthcare in partnership with Sick Kids Hospital and the Paediatric Oncology Group of Ontario (POGO) – close to home for young cancer patients in our communities. Donations today will help Southlake toward expanding paediatric oncology care. The expansion will see the clinic increase with patient visits by 20%, advance supportive care and broaden the scope of chemotherapy treatments.
Head Shave Event
Be A Hero Head Shave event will be taking place right here at Upper Canada! Funds raised at this event will ensure Southlake's Paediatric Oncology Unit have the tools and support so children dont have to travel to Sick Kids or dowtown for their care. This year's fundraising goal is $100,000.
Want to participate in this year's event? Click below to register.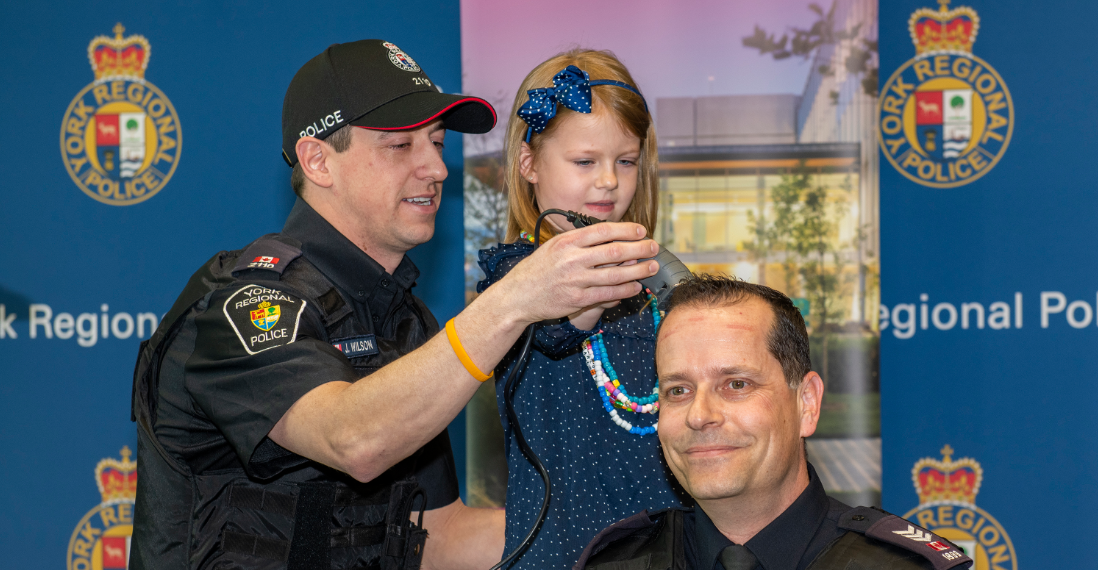 REGISTER NOW
Your Support
Be A Hero head shave enables Southlake to provide the same vital care offered at downtown hospitals much closer to home. Support like this makes an impactful difference for families undergoing childhood cancer treatments.