Safety Measures
What We're Doing To Keep You Safe
Increased our cleaning frequency in high-touch and high-traffic areas using best practices and products identified by health organizations
Placed hand sanitizer stations throughout the shopping centre
Planning Your Visit
If you have any questions during operating hours, text us at 905 218 1630
Select stores are not accepting Upper Canada Gift Cards for Curbside Pickup purchases. Please check in advance with the store prior to making your purchase.
Upper Canada's management team works closely with local government and public health throughout this period and will continue to do so. The health and safety of employees, customers and the community at large is our top priority.
Retailers Offering Curbside Pickup
For a list of retailers offering curbside pick up, please click here
How to use Curbside Pickup:​
To make a purchase, first check the list and make sure the store is offering Curbside or Pickup. Then, contact the individual store by phone or online to confirm operating hours, the availability of the desired merchandise, and payment options to complete your purchase.​
Go to the designated curbside pickup lot – retailer will confirm which lot to go to
Pull into a designated parking spot, call the store to confirm your arrival & give them your parking spot number. A store employee will deliver the purchase to the backseat or trunk of your vehicle whenever possible.​​
On behalf of Upper Canada, our retailers and staff, we appreciate your understanding and cooperation with this process.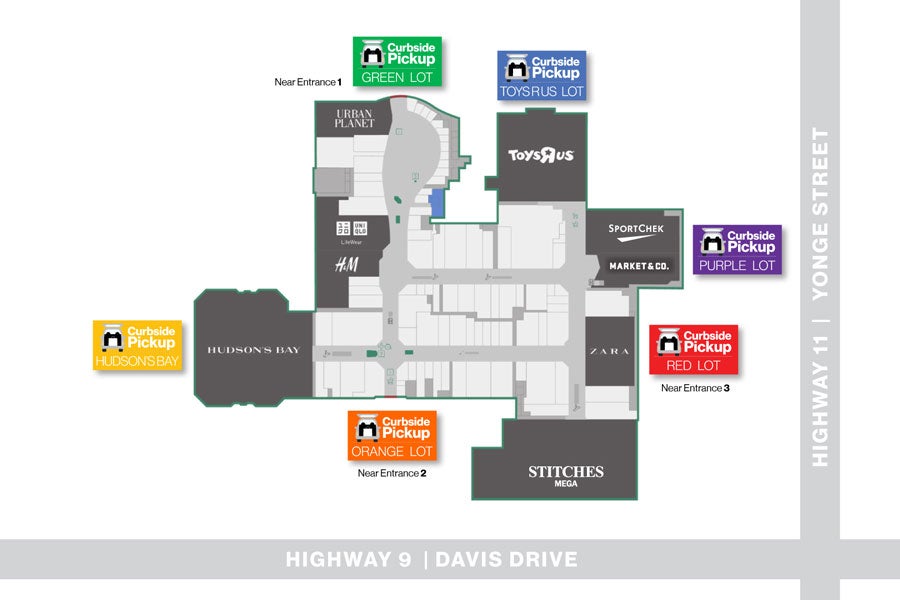 Need to redeem a gift card code?
Visit the Guest Experience Kiosk located on the Upper Level between Victoria's Secret and Dynamite to redeem your gift card code.